Esther ofarim* esther·& abi ofarim - the best of esther & abi ofarim - Esther Ofarim - Website von Esther Ofarim
De 'Week van de Jaren 60' sluit vrijdag 4 februari af met de 200 grootste hits uit de sixties op een rij. Van tot uur hoort de 200 mooiste platen uit het decennium. Grote favorieten in de lijst zijn Cliff Richard, Elvis Presley en de Beatles. 'Yesterday' van de Beatles voert de Top 200 lijst aan. Presentatie is in handen van Henk Mouwe, Jan Steeman, Petra de Joode, Hijlco Span, Tineke de Nooij en Ben Kolster.
The film's soundtrack included a rendition of the classic Esther and Avi Ofarim hit " Cinderella Rockefella " sung by Rita Kleinstein and Ivri Lider , as well as a remix of Lider's "Mary La'Netzach" ("Mary Forever").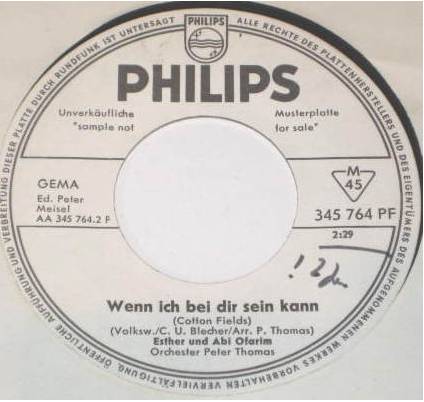 ms.masqueradecostumes.info